HELP A CHILD FROM THE GAMBIA TO A BETTER FUTURE
Why should you help?
Education is not a privilege but a basic right for every child. Not every child can make use of this basic right. In the Gambia many children cannot go to school, which means no prospect on a better future. You can do something about this. As a sponsor or donor you make education accessible for more children in the Gambia. In this way you actively contribute to a better future for the children and their families
Impact
Education significantly improves the chance of getting a job. Children who completed school can make a difference for their family, their social environment and in the end for the Gambia as a country. For the family it simply means money for food and most likely for education opportunities for family members. In the Gambia you are expected to take care of the less fortunate in your broader community. Education and as a result a paid job will provide better opportunities to meet these expectations. In the long term education contributes to awareness and a more stable society.
Read more on what we achieve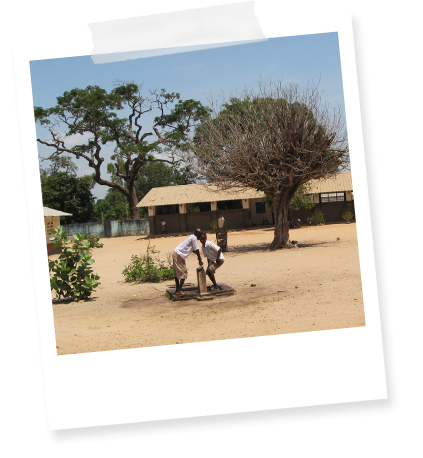 Did you know that...
The Gambia does not have compulsory education
The education system consists of primary, secondary and higher (vocational) education
About 17% of the children over 5 follow primary education
Only 4% follows secondary education
And no more than 0.4% move on to higher education
The unemployment rate in the Gambia is more than 50%
Some families have to get by on less than 1 euro a day
The average income in the Gambia is around 30-40 euros per month and the price of a bag of rice is around 20 euros
The country has around 1.9 million inhabitants
Of which around 40% is under the age of 15
The average life expectancy is 64 years
The Gambia is the smallest country on Africa's mainland with a size of one quarter of the Netherlands
The Gambia is often called the smiling coast because of its friendly and cheerful people
Support a child in the Gambia
You can support a child in two ways. You can become a sponsor and transfer 75 euros ton an annual basis, to help a child to school. You can also decide to become donor and transfer the amount you would wish to contribute at any convenient time.
Transfer your contribution to:
NL49RABO0301080771
in the name of: Stichting Kids2School
Register now as sponsor or donor
If you register as sponsor you will receive information about your sponsor child such as name, school, pictures and the school results. If you register as donor, you will be kept informed about the activities and achievements of our foundation.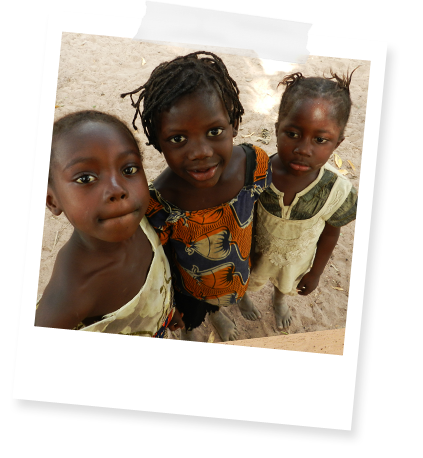 93
kids
are going to school in the year 2020-2021 with the help of KIds2School
Transparency
Every donation is based on trust. You want your money to be used for the goal it is meant for, i.e. for sending children in the Gambia to school. As such we keep our cost at a minimum, board and staff members work on a voluntary basis without remuneration, and trips to the Gambia are not paid from funds of the foundation. Sponsors are personally informed about the progress of their sponsor child. Furthermore the allocation of donations is made transparent through the publication of our annual report.

Download the Kids2School Annual Report 2021 (in Dutch)
The Kids2School Foundation is an ANBI registered foundation. This means that as a donor you can (partly)
deduct your donation from the income or corporate tax, when based in The Netherlands. For other countries
it depends on the tax regulations
of the specific country.

Who we are
It started as a random holiday to a sunny and warm country. What we could not have expected was the impact the Gambia left on us. Especially the poverty and the poor living conditions of the Gambian people in combination with their open, friendly and welcoming nature left a deep impression. Back home the feeling that we needed to do something kept on nagging, in particular regarding the hopeless situation of Gambian children. This became our goal. Not to simply send money but to set our sights on a better future. To reach this, education is crucial. By sponsoring children ourselves and by being closely involved, we see the hope and happiness this brings to the families. To us it means to make this world a bit of a better place. Encouraged by this feeling and by the many positive reactions we received in our environment, we started Kids2School. Through our foundation we would like to give more people the opportunity to make a difference.
Read more about the people at Kids2School